Last Updated on May 11, 2022 by Nellie Huang
What a year! 2021 brought even more changes to my life than the previous year, and I'm extremely thankful for that. This was the year we moved to Mexico and embraced a digital nomad lifestyle — we now spend a lot more time outdoors with our daughter, doing what we love.
Since moving to Mexico, we've also been traveling all over the country and exploring neighboring countries like El Salvador and Nicaragua. This year, I only got to visit only three new countries (in contrast to 15-20 in previous years) but I'm hoping that will change in 2022! Here's a look at where I traveled and what I got up to in 2021.
2021: My Year in Photos
January 2021: Switzerland
We kicked off 2021 on a Switzerland road trip on our camper van! Switzerland was the perfect place to spend the Christmas holidays — with its dramatic mountains, spearmint lakes, and cute alpine towns all blanketed in sparkling white snow. We had a blast exploring the Bernese Overland, driving through the spectacular Lauterbrunnen Valley, and doing the Peak Walk at Glacier 3000. The highlight was definitely having our friends join us in Grindelwald and spending a beautiful white Christmas with them in a gorgeous ski lodge.
February 2021: Curacao
After heading home from Switzerland, we were back in lockdown in the Netherlands. Fed up with the horrible winter weather and lockdown, we escaped to Curacao, a Dutch island in the Caribbean. At the time, there were no travel restrictions to the island and the number of cases were low.
We absolutely loved our time in Curacao — even though we had to work in the mornings while Kaleya had online school, we had all afternoon to check out the best beaches in Curacao, go hiking, look for flamingoes and swim with turtles. It was during this trip that we hatched the idea of pursuing a digital nomad life again (as we did in 2013-2014) and moving somewhere tropical.
March 2021: Egypt
I'd been planning to visit Socotra, a remote island off Yemen, for years. But every single attempt failed either because of political issues or COVID. Sadly, my March trip was no exception. I only received news that I didn't get security clearance when I was already en route to Egypt. I ended up spending 2 weeks in Egypt solo, revisiting many of places I'd been and loved.
Even though there weren't any travel restrictions to Egypt, tourists had yet to return to Egypt. It was such a privilege exploring major sights without the crowds. The Giza pyramids, Valley of the Kings, and Abu Simbel were all shockingly empty.
April 2021: Maastricht, Netherlands
For Easter, my family and I took a short trip to Maastricht in the south of Netherlands. We've done quite a few day trips from Amsterdam and this was one of the last places we still haven't been. Maastricht is a pleasant university town that's small and cute, but honestly not quite different from many other Dutch cities we've been.
May 2021: Colombia
I finally got the chance to visit a new country (my country #143) in May! I'd heard so much about Colombia and I've been wanting to travel Colombia since our first South America backpacking trip in 2008. Even though nationwide protests broke out when I was there, I still really enjoyed exploring Cartagena, Bogota, Medellin and the Coffee Belt.
Colombia's definitely one of the most vibrant, colorful and diverse countries I've been and I can see why it's such a hot favorite among travelers. Check out my Colombia articles.
June 2021: Launched my Wild Plantage Blog!
In June, I took the plunge and started a new lifestyle/plant blog, Wild Plantage. Since the pandemic started, I developed a few interests, specifically in plants and home decor. So I created a separate Instagram account to share my newfound love for plants and home decor, and now that has morphed into a brand new website. It's still work in progress, but please do check it out here: WildPlantage.com.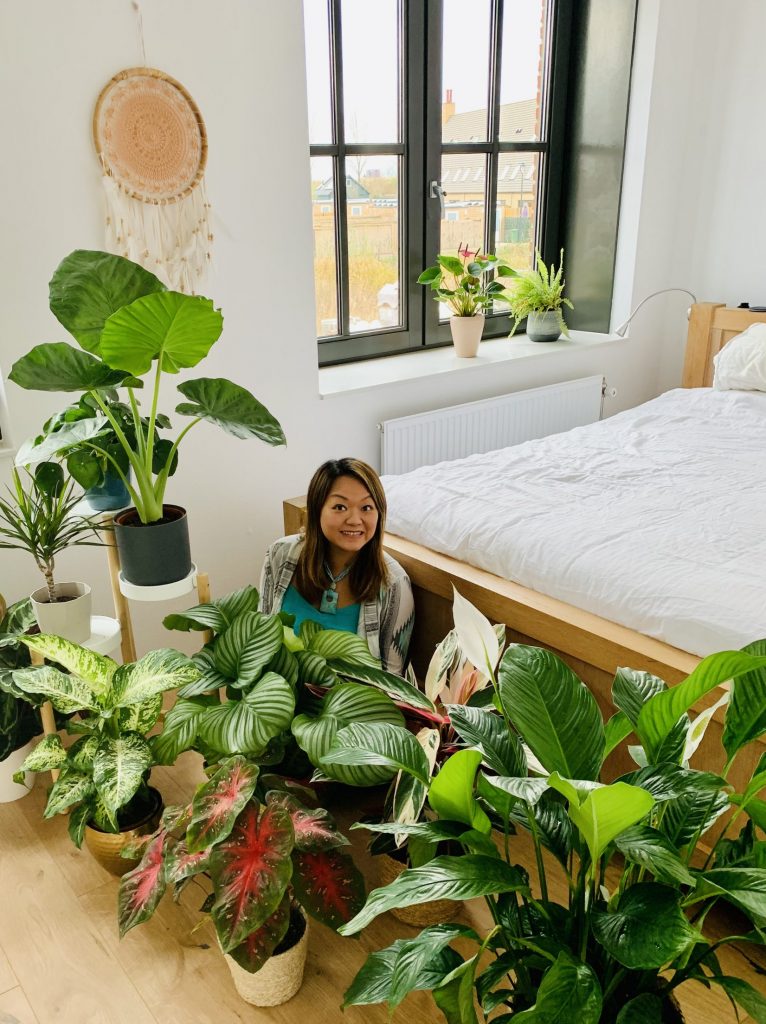 June 2021: Kinderdijk and Delft, Netherlands
In June, my friend Joko came to visit from Thailand and I brought him on several day trips around the Netherlands. We visited Delft, one of my favorite towns in the Netherlands. It's a quaint hamlet characterized by cobblestoned streets, historical houses, and canals. Not too far away is the Kinderdijk, a village known for its iconic 18th-century windmills. Waterways, footpaths and bike trails crisscross the area.
July 2021: Packing Up
July was spent parking up our lives into boxes! Since our Curacao trip in February, we had hatched plans to move to Mexico, specifically the Caribbean beach town of Playa del Carmen. We chose Playa del Carmen for many reasons: namely the beachfront location, international community and good WiFi. Read more on why we moved to Mexico.
It was hard to part with our camper van and say goodbye to our friends, but we were honestly ready for a change after living in Amsterdam for four years. Alberto had found a new job that finally allows him to work fully remote.
August 2021: Spain
Before moving to Mexico, we spent two glorious weeks in Spain with Alberto's family. Our time was spent swimming and chilling at the beach town of Mijas in southern Spain — and not much else. It was what we needed, after several stressful weeks of packing and saying goodbyes. It was awesome having good food, great wine and family time.
August 2021: Mexico
From Madrid, we flew to Cancun exactly on the day Tropical Storm Grace hit! The weather was disastrous and we had no electricity, water or internet for two full days at our Airbnb. All restaurants, shops and supermarkets were closed.
Thankfully that didn't last long and the weather picked up after a few days. We adjusted to our new life super quickly and we were surprised by how much we love living in Playa del Carmen (considering how touristy it is). We wanted tropical weather, kid-friendly amenities and a large expat community — and Playa del Carmen ticked all our boxes.
September 2021: Tulum and Cancun
There are SO many fun things to do in the Yucatan Peninsula: from exploring Mayan archaeological sites to swimming in cenotes (underground sinkholes) and visiting colonial towns. They are all within a couple of hours' drive from Playa del Carmen. Since moving to Mexico, we have been spending every weekend going to cenotes, checking out beaches in Cancun and visiting archaeological sites in Tulum.
September 2021: Valladolid and Chichen Itza
For my birthday, we took a weekend trip to Valladolid and it turned out to be one of the best weekend trips we've ever done! Valladolid is a small, quaint town — but the cenotes and Mayan sites surrounding it that really blew me away. We revisited the famous Chichen Itza, climbed up the pyramids of the lesser-known but equally impressive Ek Balam and Coba mayan ruins, and swam in the legendary Cenote Suytun. Read about our Valladolid trip here.
October 2021: Cozumel Island
In October, we took another weekend trip, this time to Cozumel island, just an hour's ferry ride away from Playa del Carmen. It was our second trip to Cozumel (our first was more than 10 years ago) and the island was every bit as gorgeous as we remembered it. Our days on Cozumel were spent driving from one pristine beach to another, snorkeling over colorful reefs, eating fish tacos and seeing wildlife in the mangroves. Here's my Cozumel travel guide.
November 2021: Mexico City
This was probably my favorite trip of 2021: celebrating Day of the Dead in Mexico City. Dia de los Muertos is an iconic holiday celebrated in fervor throughout Mexico. But it is in the capital, Mexico City, where the celebrations are the biggest, loudest and grandest.
We saw mega ofrendas (altars) everywhere: in squares, restaurants and museums. Papel picados (paper flags) hung overhead, and alebrije (mythical creatures) figures were on display. Men, women and kids wore beautiful skull paintings and got dressed up for the occasion. The highlight was definitely the Dia de los Muertos parade, where giant floats, skull figurines and Catrinas took to the streets!
November 2021: Laguna Bacalar
Towards the end of November, we spent a weekend in Laguna Bacalar, just three hours from Playa del Carmen. It was easy to see how the lagoon earned the nickname, "Laguna de Siete Colores" (lagoon of seven colors). Crystal clear, spearmint blue water, and swinging hammocks hanging from overwater palapa — Bacalar Lagoon is a sort of modern-day paradise that I've always dreamt of.
December 2021: El Salvador
December has been an intense month of travel for me! I've just returned from an awesome trip to El Salvador and Nicaragua with my friend Joko, who came to visit me. El Salvador (my country #144) may be a small country, but it's packed full of natural attractions like volcanoes and waterfalls. I really enjoyed climbing Volcan Santa Ana, the highest volcano in the country, traversing the Ruta de los Flores (flower route), and wandering around the colonial town of Suchitoto. Best of all, we hardly saw any tourists.
December 2021: Nicaragua
From El Salvador, we continued our journey to Nicaragua (my country #145). There are 19 active volcanoes in Nicaragua, and we actually hiked three of them! Volcano-boarding down Cerro Negro was definitely my favorite thing to do in Nicaragua, while watching the lava crater at Volcan Masaya at night came in as a close second. Our hike in the cloud forests of Volcano Mombacho was gorgeous, and wandering the old town of Leon and Granada was fun.
December 2021: New York City & San Jose, USA
To end the year with a bang, we are heading to New York City for New Year's Eve! I found cheap flights to NYC for just $180 (roundtrip from Cancun) and couldn't resist! Alberto and I actually spent Christmas in New York around 15 years ago, and it remains one of the best Christmases we've had. New York is undoubtedly one of the best places in the world for Christmas, and we wanted to share this special experience with Kaleya.
From New York, we'll be heading to San Jose, California, to see my family. My sister has just moved there from Fresno, and my parents are coming to visit from Singapore! It's been two years since I last saw my family (no thanks to covid), so I'm really excited to be reunited with them again.
What's Next?
With the spread of the Omicron variant, it's hard to predict if travel can really resume in 2022. Regardless, I'm keeping my fingers crossed and staying positive.
In the new year, I'm planning to explore more of Mexico, specifically Oaxaca, Guanajuato and Baja California. Alberto and I also have plans to revisit Peru in March and Ecuador in April. I'm really looking forward to exploring more of the Americas, especially places I haven't been, including Venezuela, Guyana, Suriname, Uruguay and Paraguay.
I hope 2022 will be a year of adventure for all of us! Stay safe and healthy!
---
Interesting in reading more?