The rhino situation in South Africa is critical, with one being poached every 7 hours. Current predictions suggest they'll go extinct in the wild within 20 years if the current poaching rate continues. As you probably know by now, we are huge wildlife fans and it breaks our hearts to know that rhinos are suffering under human hands.
Along with 125 other travel bloggers, we are part of a great initiative called #JustOneRhino to raise money to relocate 100 rhinos away from the devastating poaching syndicates of South Africa to Botswana, where poaching rates are low. It's crucial we act now, because over 1,000 rhinos are being killed for their horns annually.
Led by Travelers Building Change, we're trying to raise $45,000 to fund the Rhinos Without Borders conservation initiative. The RWB project is being spearheaded by Great Plains Foundation founders Dereck and Beverly Joubert – National Geographic Explorers In Residence, acclaimed wildlife photographers/ filmmakers, and conservation advocates famous for their work in saving Africa's Big Cats.
The rhino poaching situation in Africa is critical and, given the incredibly high cost of saving them, we wanted to focus our efforts on a difficult project that doesn't get nearly as much attention as it should. With rhinos due to become extinct within the next 20 years, it seemed almost obvious that this was the organization we needed to support.

– Jeremy Scott Foster, TBC Founder
The Big Giveaway
To encourage you to donate, TBC and Green Global Media have lined up more than 20 corporate sponsors to give away AMAZING prizes in a huge raffle. There are over $30,000 worth of prizes, including a South African safari and a trip to the Galapagos Islands. Donors get "tickets"– $20 for 10 entries, $30 for 20, $50 for 30, etc.– and get to choose their Top 3 prizes they want to win. Prizes will be drawn randomly.
Time is running out: The campaign ends at midnight on 28 February 2015, with prizes announced on March 3 (which is World Wildlife Day).  And, at this point, we've got a LONG way to goal to reach our goal. We need your help!
By donating as little as $20 towards the rhino conservation effort you could be in with a chance of winning some truly fantastic travel prizes. The more you donate, the more entries into the raffle you'll receive!
100% of the proceeds raised will be used to fund the rhino relocation process.
PLATINUM PRIZES OFFERED TO THE FIRST 9 WINNERS
9-day South Africa Safari in Kruger National Park and KwaZulu-Natal, valid for 2 people, from Adventure Life. Valued at more than $6,000.
10 nights' stay at Yemaya Island Hideaway and Spa, Little Corn Island, Nicaragua, valid for two people, from Yemaya Resorts. Valued at $5,241.
7 nights bed and breakfast in a Garden View Suite, from Cobblers Cove Hotel, Barbados. Valued at $5,187.
Five vouchers for 3-night stays at various locations around Southeast Asia (Bali, Indonesia, Koh Samui, Thailand, Koh Kong, Cambodia and Palawan, Philippines), from Secret Retreats. Five winners, each valid for two people. Valued at $900-$1,500 each.
OTHER PRIZES
eBag Luggage
WeWOOD Watches
Dinner/Brunch Cruises
2 nights in an Italian Villa
2 Tours in India
ExOfficio Gift Certificate
2 nights Renaissance Asheville
Travel Blog Success Lifetime Membership
African Elephant Photo Pack
HDR Timelapse Video Camera w/Lens
Blogger Mentorship Package from Green Global Travel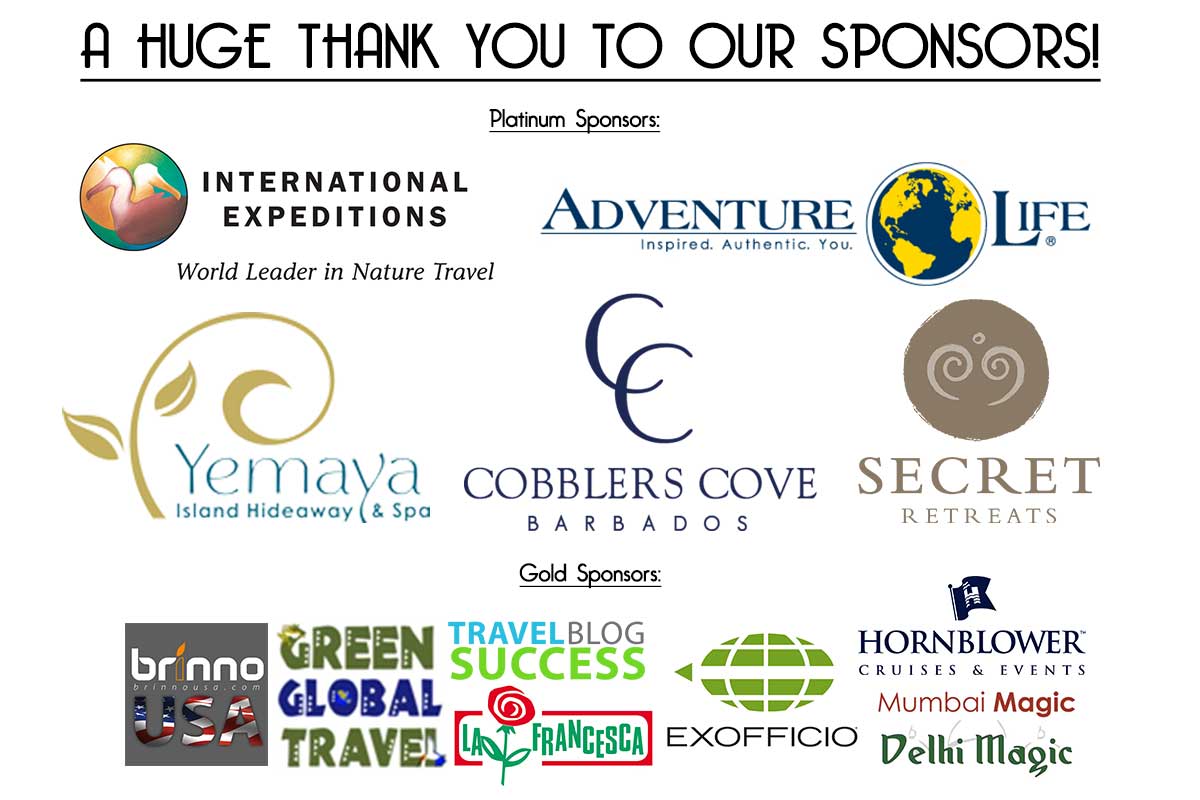 The donation period ends on February 28, 2015.
To view the full prize list or read more about the initiative, please visit TravelersBuildingChange.org or click the green DONATE NOW button above!